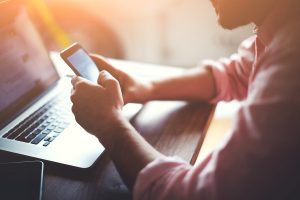 There are many costs associated with starting a new business, but ensuring you have the latest technology in place can be one of the most expensive. This cost should be estimated before you consider branching out, as its effect upon your overall budget can be notable. Fortunately if you ally yourself with a dedicated IT team, they can work with you to determine a realistic budget.
Here are a few tech-related features that any business, new or old, should invest in if they hope to be successful in today's evolving marketplace.
Email Setup and Support
A strong email system is essential for any business. After all, it's extremely important for your employees to be able to communicate effectively, both among themselves and with clients. Choosing between an onsite email server and a hosted server can be difficult. An onsite email server can save you money but requires more technical expertise, and a hosted server costs more but requires less tech know-how. Fortunately an IT company can help you locate and implement the ideal email platform to match your needs, which will improve your efficiency and level of communication.
Phone Services
A new location will require a new phone system. Oftentimes you will want these phones to be connected to a central network in order to make communication easier. Regardless, each of your primary employees will require their own office phone.  This means for medium/large companies, the phone issue can become complex rather quickly. Many companies are choosing to go with VoIP rather than with land lines. This is because there is less cost involved with them and they allow employees to stay in touch more effectively. This service is usually run through an internet provider or a dedicated VoIP service. No matter what kind of phone system you need, setting it up is best left in the hands of a professional IT company. Therefore, the kind of IT company that can optimize your system and guarantee it will meet your needs is what you want.
Office Computers
You will need to determine early on which of your employees will need their own computer devices and which type of devices you will need to provide. Will desktops for each employee work best or would laptops be more practical? Good quality computers are an essential purchase for any modern company. The cost of the computers will depend on the jobs they are needed for and the model and type of machine chosen. Hiring an IT company to determine the best type of computer for your company, as well as the best way to create your network, is a wise decision. These companies will even be able to perform data migration. Data migration is when you move data from out-of-date machines (or simply those at another location) to your newer devices. If you want all of your employees to be able to share data across computers, then you can consider implementing a cloud system, which will save all data to a centralized location.
When you start to think about opening a new location, consider the new technology needed. There will be many startup costs, but the technology piece will be one of the most complex. Finding the right IT company can make a huge amount of difference in ensuring that your company's beginning will go off without a hitch.