Computer Works Inc. (CWI) provides a wide range of IT services that include providing network solutions, repairing hardware and equipment, streamlining processes in order to predict and avoid problems and developing business automation solutions. Each solution caters to the individual needs of the customer. This comprehensive approach to providing business based solutions requires following a distinct problem-solving process that works to pinpoint your needs and offer relevant solutions that utilize the latest in technology and best practices. Our process has been honed and perfected through years of experience and is applicable to any business model or industry. Not only does our approach allow us to develop carefully crafted solutions that address existing problems, it also helps us look towards the future, stay ahead of market trends and prepare for new challenges.
When you partner with CWI, here is what you can expect:
Step 1: Understanding the Problem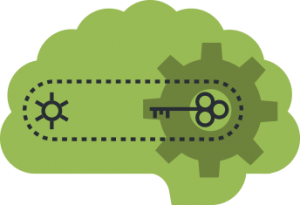 In our experience, the first step in troubleshooting any problem is to ask for a detailed explanation of the problem and listen carefully to your response. Whether you are the head of IT or marketing at your company or you are a complete layman when it comes to technology, we make clear communication a top priority. We understand that everyone starts from a different knowledge base and we work to bridge any gaps and make our process as accessible as possible so that you feel fully informed and comfortable with our work.
Based on our years of experience in the industry, issues typically fall under one of the following categories: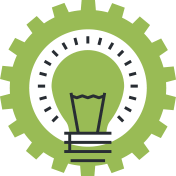 These are all areas where we are fully equipped to address any potential problems and develop custom solutions. That being said, our services go well beyond this short list. We also offer eCommerce solutions, app development services and CRM systems. Our team of highly skilled professionals are equipped to help with practically any business related issues. If you want some aspect of your business to perform better, we can help.
Once we have narrowed your issue down to a specific category and identified the area(s) where you need help, we can begin to go deeper into the discovery process. There is no one-size-fits-all solution, which means that the discovery portion of our process is especially vital and well worth investing the time in getting to know you, your business and your needs. We make sure that we have all the information before moving forward.
Step 2: Scope Discovery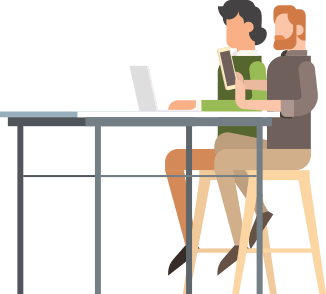 The next step involves an onsite visit from a Computer Works expert. This meeting allows us to work with you to better understand the problem and recreate technical issues in real-time. What may seem like an isolated problem could be part of a systemic failure that has yet to cause more major issues. Being able to walk through the steps of your user experience is a key part of further understanding the processes at work and identifying glitches.
This same step also applies to marketing, development, and website performance issues. A face-to-face meeting is an essential part of getting an accurate feel for the scope of your project. Often times, clients don't quite have a firm grasp on the complexities of the problem they are preparing to tackle. The simple process of sitting down with an experienced professional and talking through the problem tends to reveal additional information and help move past the perceived problem to get to the actual heart of the issue.
Step 3: Conduct Thorough Analysis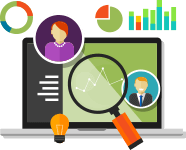 During this step, we will access your network and begin to run a series of tests. The goal is to gather as much data as possible about your network, hardware, operating systems, and processes. This will allow us to pinpoint the source of problems and identify areas for improvement. Our comprehensive approach to IT solutions means that your system will not only be fixed, but will operate more efficiently than ever.
Step 4: Identify Issues
Once we have gathered as much information as possible, we will thoroughly analyze all the data in order to draw logical conclusions and determine exactly what issues are present and need to be addressed. If you are experiencing technical problems or need to improve security, we evaluate the technology you have in place and determine where your current practices fall short. Instead of simply making recommendations for updates, our analysis process will allow you to see quantitative numbers that will make it easy to understand more complex and technical problems.  
Step 5: Make Recommendations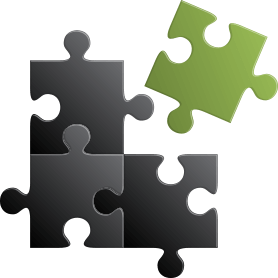 Making recommendations goes beyond simply presenting solutions and also works to take your business goals and IT budget into account. Any valuable solution should go beyond putting a temporary patch on a problem and provide a tool to help you meet specific goals. If you are focused on growth, then we can work to create scalable solutions that will easily adapt even in the face of rapid expansion. We will make sure that IT issues don't get in the way of your business and instead work as a catalyst that propels you past your initial goals. At Computer Works, we understand that you also need to take budgetary concerns into account. It might not be feasible to implement a range of new technology and solutions all at once. Our recommendations will also be prioritized so that you can immediately address pressing issues and establish a plan for fixing less critical issues. The ability to roll out solutions provides a budget-friendly option for businesses.
This approach also provides a logical way to handle more complex and robust solutions. We will work with your staff to successfully implement solutions and ensure that they are able to operate any new hardware, system, or process and execute new strategies that have been developed.
Step 6: Implementation
While we bill ourselves as an IT company, we are really in the business of ensuring your success. We do that by offering practical, innovative cost-effective solutions, and providing continuing support as you implement these new practices. Whether you are a small local business or a Fortune 500 company, we can work with your employees to ensure that they are comfortable with any new solutions and feel adequately trained to take on new challenges.
Computer Works knows better than anyone that the business world is constantly changing and adapting are necessary in order to capitalize on evolving markets. No matter what industry you are in, the speed of information is increasing competition and making it more important than ever to stay on top of trends while keeping an eye towards the future. You have to effectively juggle maintaining core clients, acquiring new clients, finding new niches to explore while also implementing the latest technology. It is a lot to handle, but when you partner with the right team, it can be manageable. We use our problem-solving and technical skills to ensure that you can continue to be flexible and quickly make adjustments, improvements, and expansions as necessary.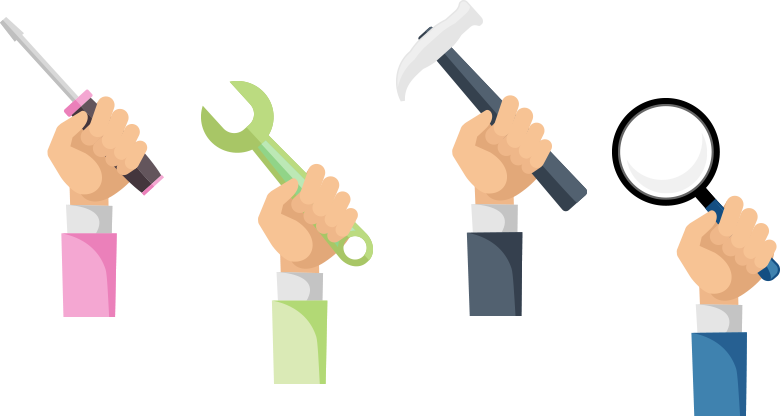 Our Packages
It takes capital to start and grow a business. This is why CWI is focused on seamlessly integrating technology to Start, Maintain, and Grow your business.
Startup Package
You Require
Cost Efficiency 
Simplicity
Reliability
Bare Bones – Full Blown
Seamless Communication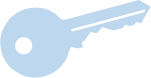 We Deliver
What you need, no bloat
Refined/Business Tested IT Solutions
Enterprise relationships with top manufacturers 
Scalable infrastructures that keep up with the unknown
Phone, Email, Data Management
What you need now to succeed vs what you can buy later
Software and hardware fit for your company's short and long-term goals
Enterprise grade solutions for a fraction of the cost
Maintenance Package
You Require
Protected Data
Forecasting and Budgeting
Automation
Process Control
Security

We Deliver
Backup and Disaster Planning
TCO and Life Cycle Analysis
Custom built applications tailored to your processes
Analytics / Usage / Process Monitoring
Antivirus, Camera systems, Network Monitoring
Secure data against disaster and attack
Leverage technology to automate processes
Compliancy and monitoring
Staff IT Support
Growth package
You Require
Maintain Current Business
Planned Intuitive Changes
Scalable Solutions
Communication
Agility

We Deliver
Project Management Trained IT Staff Delivering 99.99% SLAs
Backup and Disaster Planning
Pioneered Enterprise applications that start as single module
Phone, Email, ERP, Document Management Systems
We own and Arrange all aspects of our services enabling unparalleled Agility from small to Enterprise class solutions
Merge dissimilar processes
Scalable and agile solutions