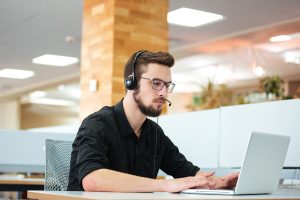 If you own or manage a business, then you have likely pondered whether it is best to hire in-house IT personnel or outsource responsibilities to specialists outside of your organization. Though there are a handful of advantages to employing in-house information technology professionals, your business will be better served by outsourcing the work to specialists. Outsourcing IT responsibilities does not mean that you can't employ in-house personnel. It is possible to employ an in-house information technology professional to tackle unique projects while outsourcing routine tasks to outside specialists. However, outsourcing IT, to any degree, can be a tremendous benefit to your business. 
Tap Into the Expertise of IT Gurus Around the Clock
Outsource your organization's IT work and your providers will deliver effective solutions. These professionals know exactly how to store and retrieve data from the cloud and provide utility service and programming solutions. The best part is that your outsourced providers are not limited to the strict work hours of traditional employees. Instead of relying on one or two in-house professionals for your IT needs, tap into the power of an entire team by outsourcing the work. Unlike traditional in-house IT personnel, IT savants who work at outsourcing centers are available at odd hours when emergencies strike.
Furthermore, outsourcing IT doesn't mean you'll be forced to interact with workers in far-away lands who speak limited English and are only available at odd hours. Nowadays, IT work is commonly outsourced to specialists right here at home in the United States.
Mitigate Your Risk
It is not uncommon for a business to hire an IT professional, train him, and watch him leave for another position after a few years or months. This type of scenario won't unfold, if you outsource the work to a group of professionals outside of your organization.
Outsource Your IT Work and You'll Hone in on Your Strengths
If you do not understand the nuanced challenges of IT, don't be ashamed. This is a challenging field that requires a highly specialized team of professionals. Outsource the work and you won't have to spend energy and time on IT matters. While you key in on your strengths, your outsourced IT professionals will be hard at work on your server, network, and programming challenges.
Outsourcing Saves You Money
One of the best reasons to outsource your IT work is to lower your overhead costs. It is not cheap to employ a group of IT professionals in-house. Such professionals expect a salary, benefits, and annual raises. It is comparably cheaper to outsource the work to an outside group of specialists. Outsource and you won't have to spend on benefits or invest in training procedures that chew up egregious amounts of time and money.
Outsourcing is the Best Decision
In the end, outsourcing basic IT tasks can make a tremendous amount of difference for any company. Outsourcing these responsibilities will lower your business's overhead costs, improve efficiency, and ultimately, make a positive impact on your bottom line. For more information on outsourced IT solutions, contact Computer Works today.