Case Study: Monroe Plumbing and Heating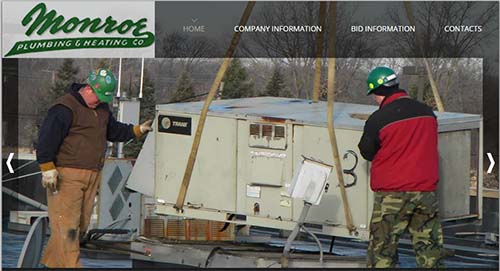 Issue:
Company growth and adoption of technology processes such as CAD, digital documentation, and scanned large format images created patched solutions that did not communicate properly with each other.
Resolution:
CWI evaluated each solution that had been put in to fix the current need and developed an environment that allowed all systems to integrate together.  VMware was utilized to consolidate multiple servers while data repositories were brought together to make backup and security streamlined.
Services Used:
Performance Analysis, Project Planning, Backup and Disaster Recovery
Issue:
Data size was becoming too large to complete a backup within the allotted time.  Backup Jobs began to slow down daily processes.
Resolution:
Snapshots of the servers were integrated into their backup scheme which allowed faster daily backups.  Tape systems were removed and replaced with hihigh-performanceard disk backup storage.  Disaster recovery planning was adjusted to utilize CWI datacenter repository for offsite storage.  Physical media was discontinued and secure remote backup was utilized reducing staff time.