Download Our "10 Ways to Measure Your Current IT Partner" eBook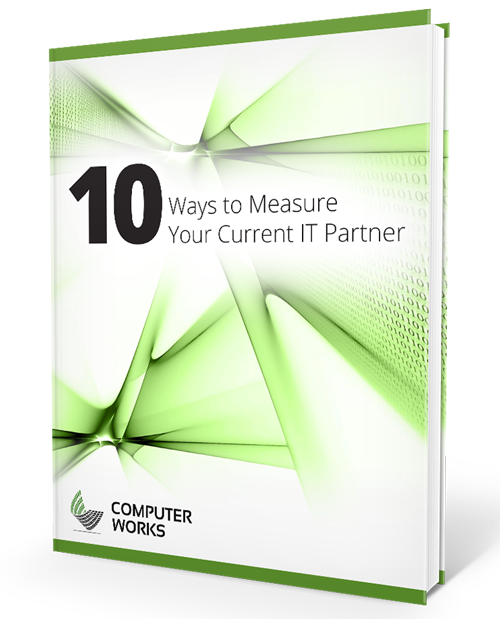 Are you truly getting the most out of your current IT partnership?
This brief ebook will outline ten points that you should be looking for to evaluate the relationship you have with your current IT partner. We will help you feel confident in knowing what to look for in a successful partnership and what red flags to be aware of.
Included in this eBook:
Questions to ask yourself when evaluating your IT partner
Criteria to base your decision
Download your copy!
Fill out the form below to obtain your copy of the "10 Ways to Measure Your Current IT Partner" eBook